Key Design Principles for Window Blinds in Office Buildings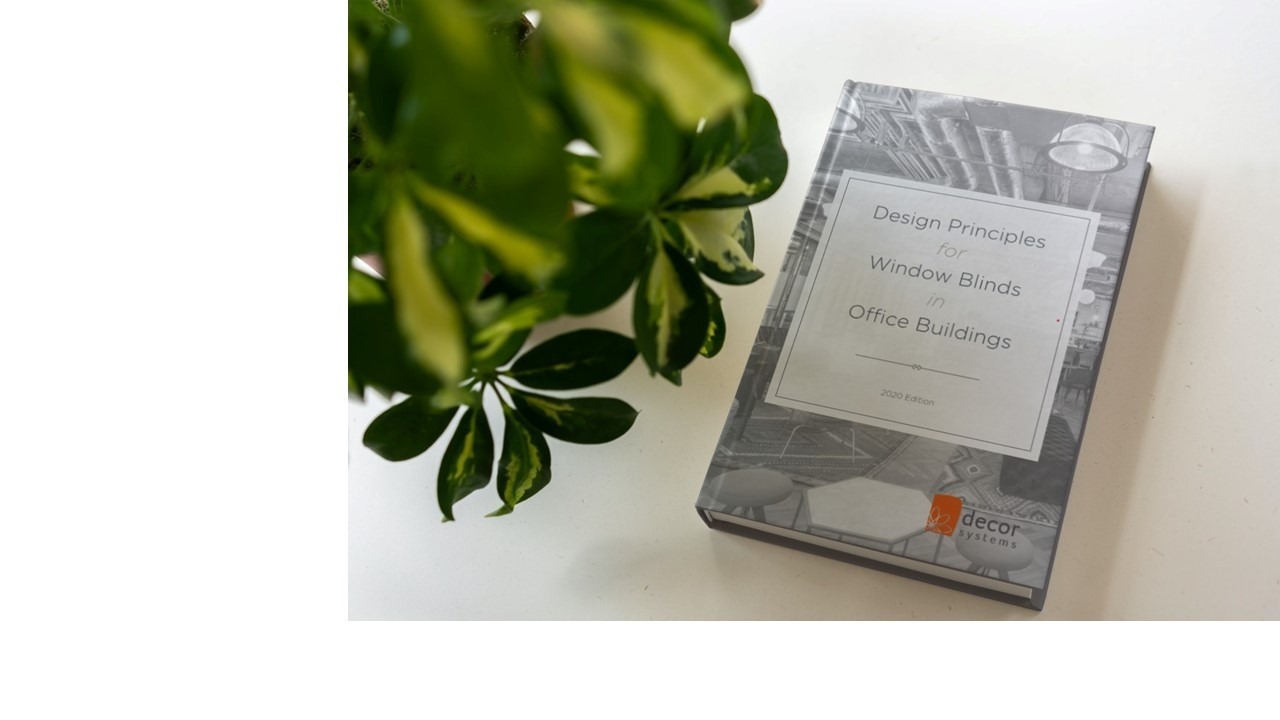 Download Our Key Design Principles Guide
A must-have for all architects and designers working on office projects. Download the full guide here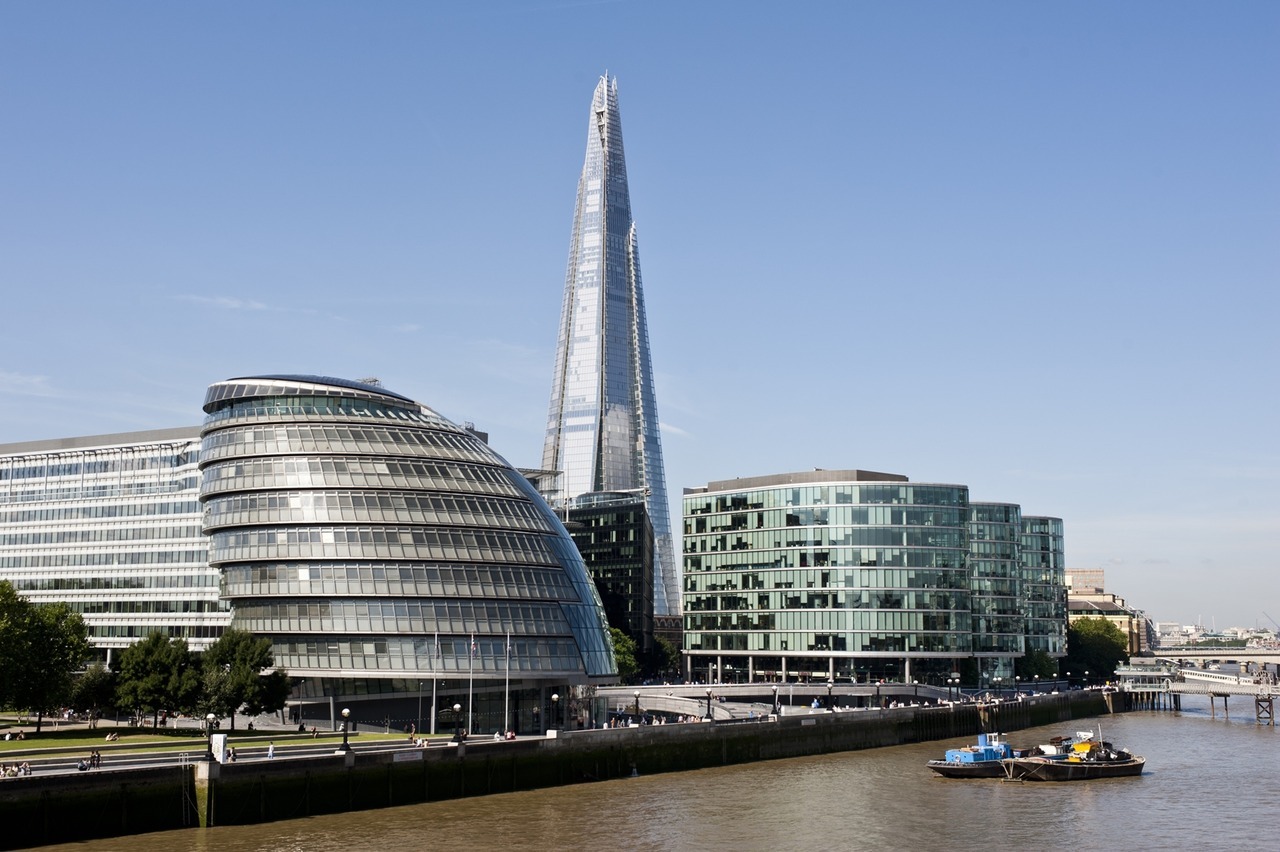 Aesthetics
The first principle to consider is the impact that the blinds will have on the appearance of the façade.After all, this is the most visible part of the building, that important first impression. But all too easily the façade can be spoiled by untidy window blinds.Type of blind, type of fabric and positioning relative to the glazing all have a big impact on how the appearance of the facade is affected by blinds.
Position
Blind hardware, including roller tube and brackets should be concealed to ensure smart appearance and prevent glare penetration above the roller. Our recommendation is for a recessed aluminium blind box to be designed into the base build and installed at base build or CAT A stage so that there is an adequate fixing provision and clear defined zone for the blinds.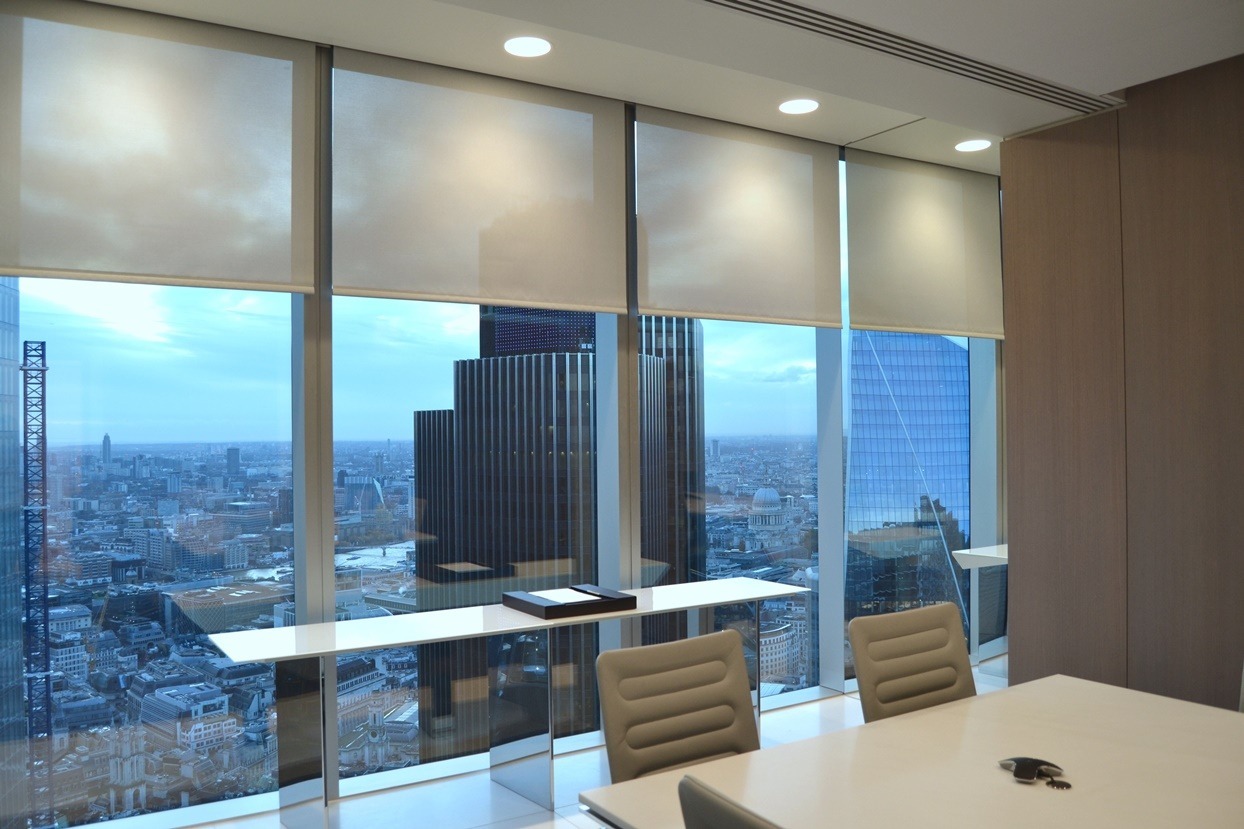 Light
The primary function of any window blind is to regulate daylight for the comfort of the building user.
Two key principles to consider are the positioning of the blinds and the fabric selection.
Sunlight is incredibly powerful - direct sun can exceed 100,000 lux so it is very important that the fabric chosen is sufficiently opaque to control this.
Fabric selection will also have an impact on thermal performance; so light and thermal factors should always be considered together.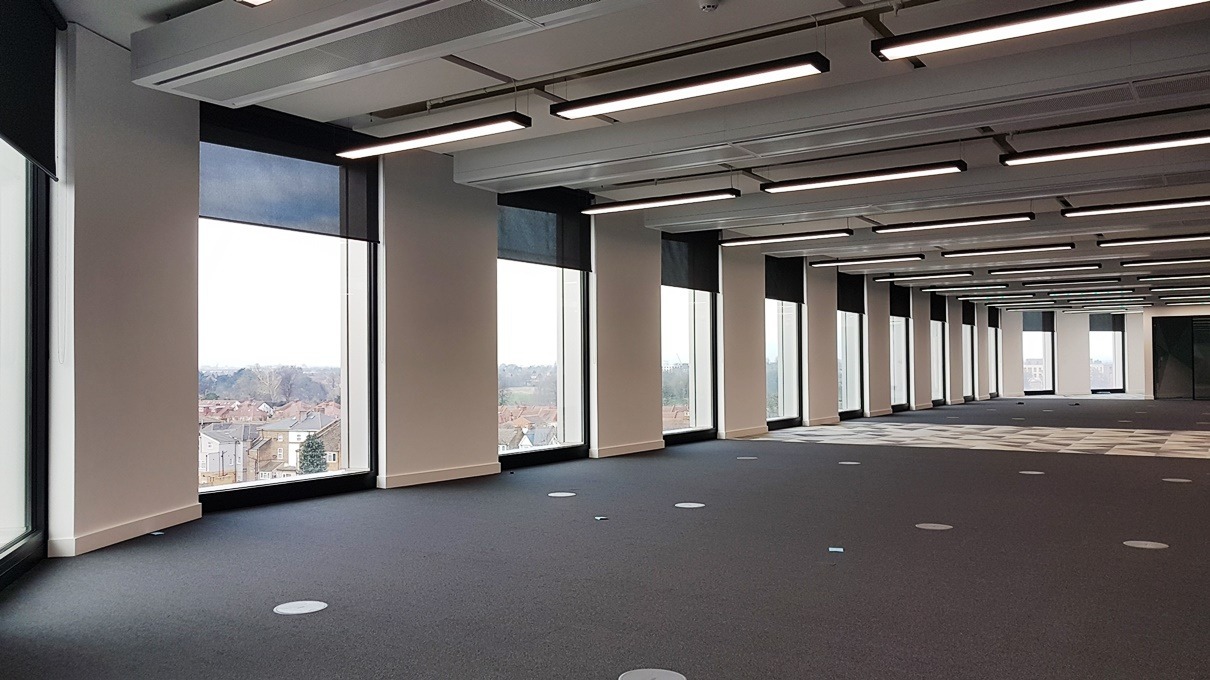 Thermal
Buildings are subject to thermal modelling as part of their design. Blinds are an important part of the strategy to reduce cooling costs and prevent overheating. The trend towards fully glazed facades to maximise the benefits of natural light also maximises the potential energy transmitted into the building. The positioning of the blinds in relation to the glazing, and the type of fabric selected are both important factors in meeting the thermal needs of the space. Fabric selection will also have an impact on glare control; so light and thermal factors should always be considered together.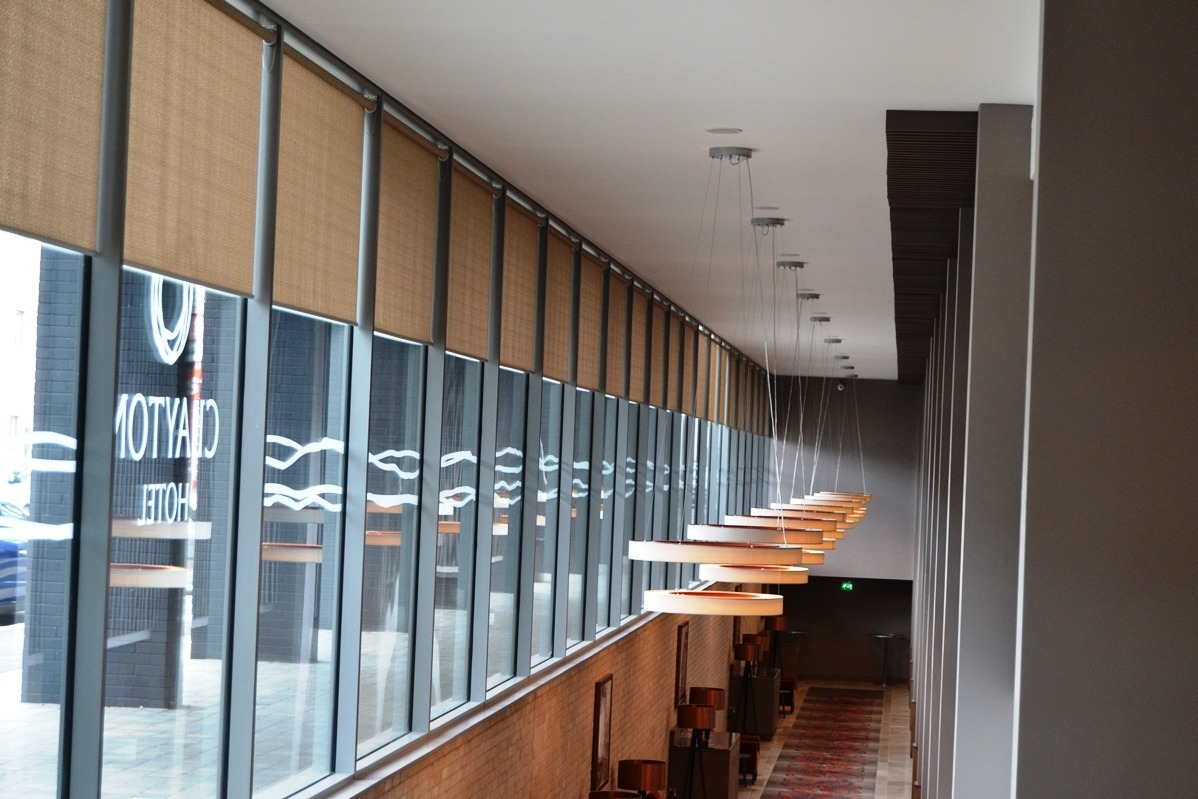 Compliance
Compliance with current regulations and safety standards is an essential consideration when choosing suitable shading systems.
It should be noted that a large proportion of blind systems and materials in the marketplace are designed for domestic residential end use and may not necessarily comply with the specific regulations applicable to commercial buildings.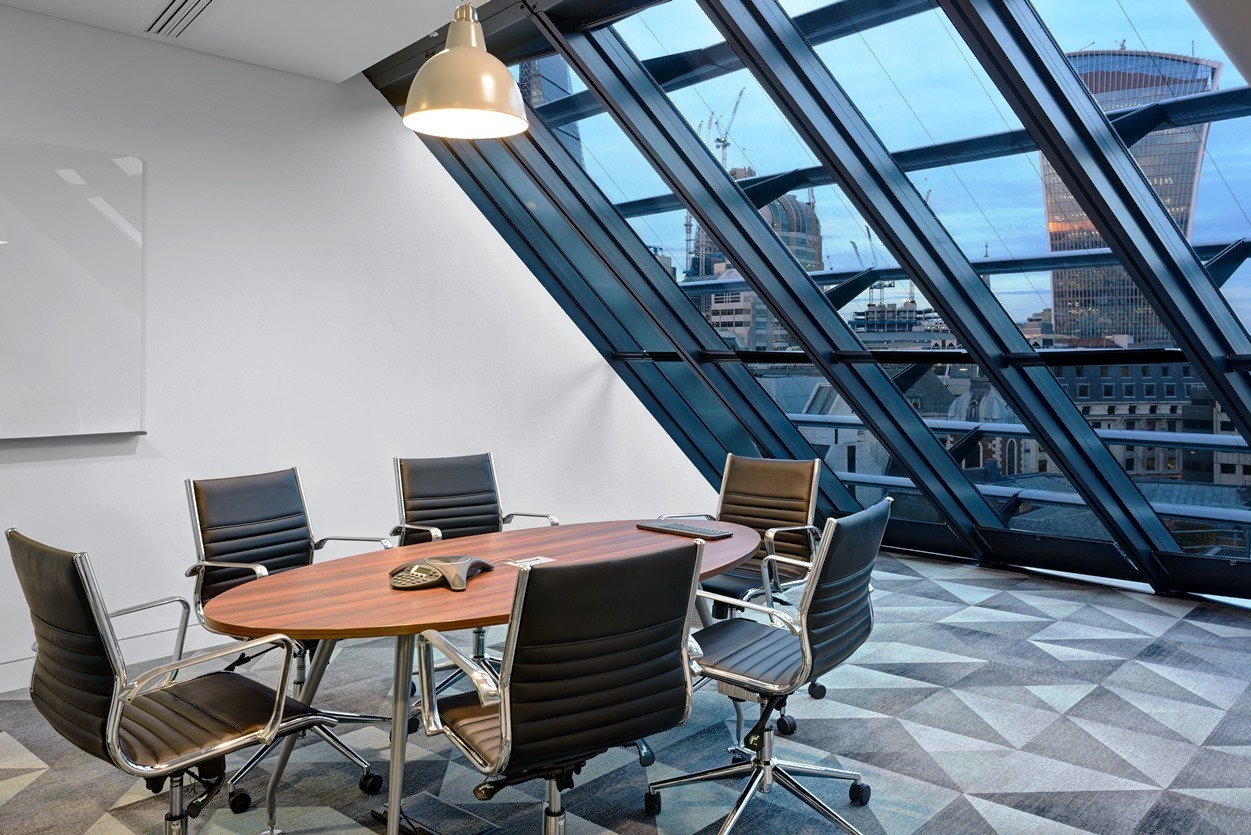 Sustainability & Wellbeing
Sustainability of construction methods and wellbeing of building occupants are important considerations when choosing blind systems. Key factors of occupant wellbeing relating to blinds are; provision of natural light, view out, indoor air quality, glare control and thermal comfort. Internationally recognised assessment frameworks such as BREEAM, Ska and WELL are typically used to benchmark sustainability and wellbeing factors.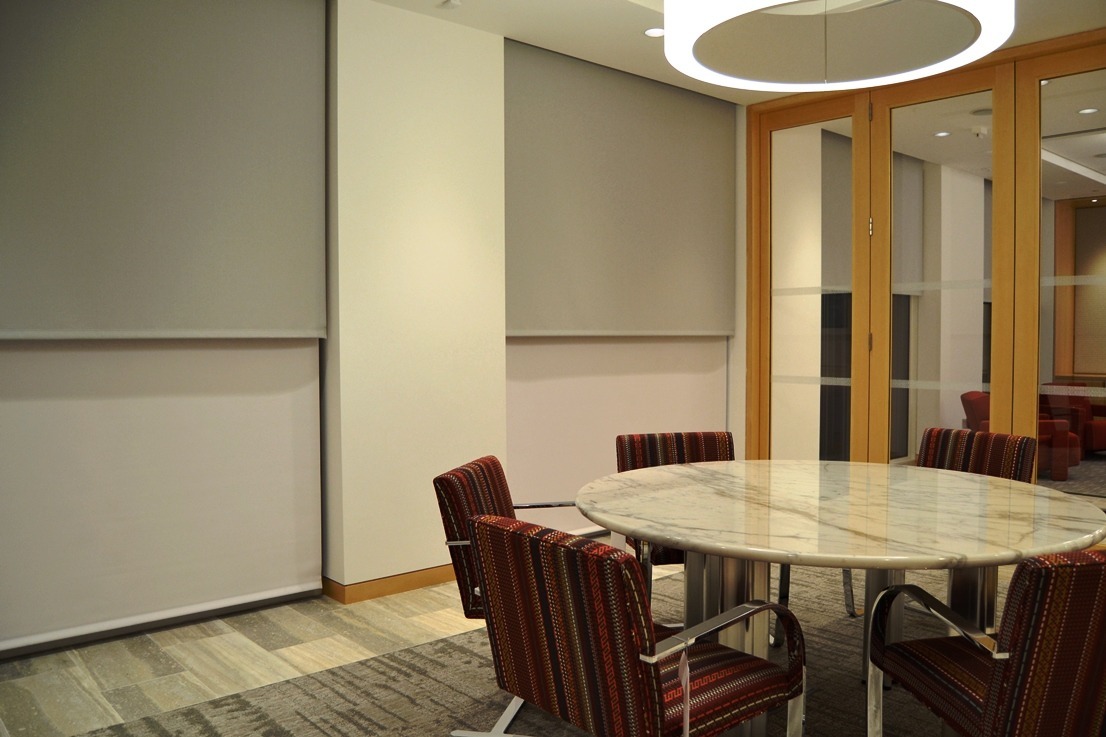 Durability
Durability of blind systems is an essential consideration. Choosing the blind system based only on initial purchase cost can be misleading and wasteful. To ensure they are not over-engineered or under-performing, blind system durability should be matched to the fit-out life expectancy.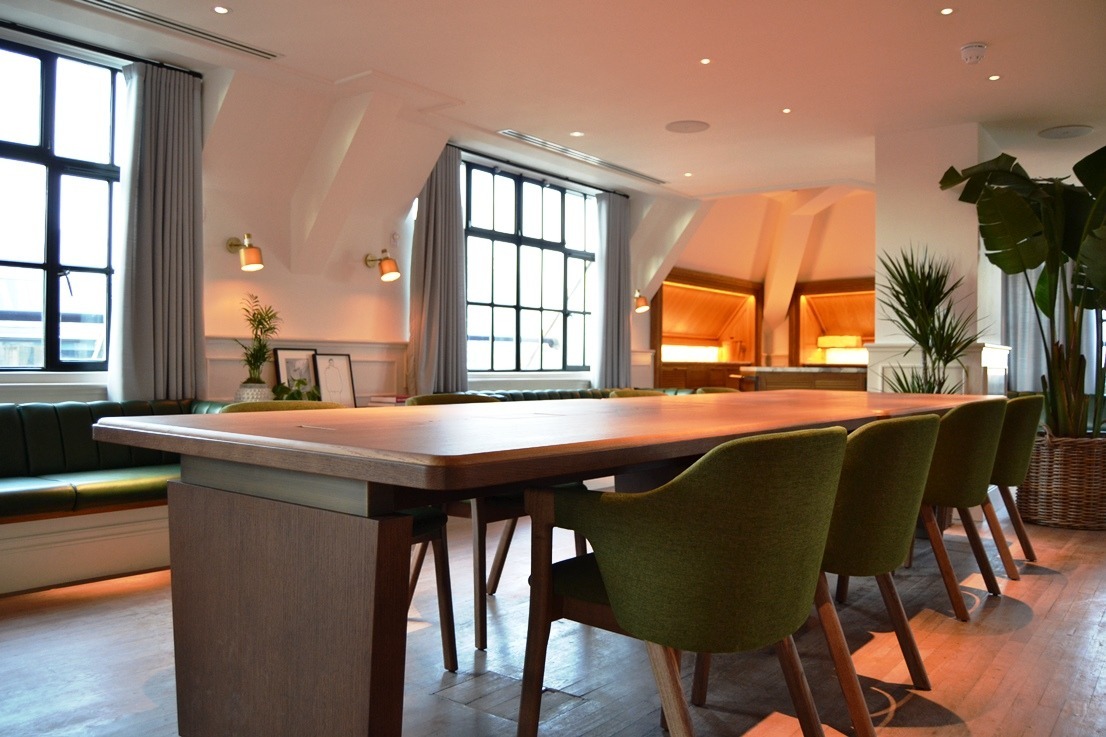 Cost
An early understanding the relative costs of different shading solutions is essential to creating a successful design outcome. Often establishing the cost of a shading system is left until later design phases. This can lead to situations where a very expensive solution has to be used due to specific building constraints e.g. window type, which could have been avoided if they were considered earlier in the process. Costs must also be suitably matched to the lettable value of the space in order to make a the project a success commercially.