decor 350 Roller Blind
The decor 350 roller blind is a dependable and cost-effective way of providing privacy and glare control. Its clean, simple lines together with long-lasting components make it a firm favourite in contract environments.
Enquire Now
Resources
Projects
Manual Bead Chain
Stylish stainless steel bead chain for smooth, rapid action.
Motorised
Powerful motor concealed within the roller tube for effortless operation at the touch of a button.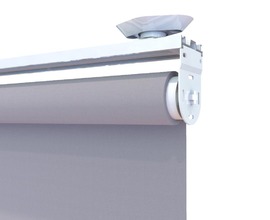 Magnetic Anti-ligature
For high risk mental health environments, the blind can be mounted with break-away magnetic brackets to minimise risk of patient self -harm.
Top Profiles
None
Standard configuration where there is good substrate to fix to.
Mounting Profile
Used on plasterboard substrates, to spread the load and speed up fixing.
Fascia
Neatly conceals the roller and brackets, and closes the light-gap between the blind and the ceiling.
Perimeos
Recess profile for concealing a blind within a ceiling with SpeedClip™ brackets for easy no-drill mounting.
Side Guides and Channels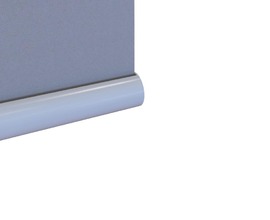 Without Guides
Wire Guides
Discreet and cost-effective tensioned stainless steel cable.
Track Guides
Robust aluminium profile guides the blind and minimises gap between fabric and recess.
Hem Bar Finishes
Silver Anodised
Custom RAL Powdercoated
Fabric pocket
Configuration
Rectangular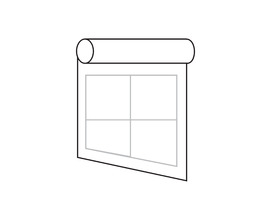 Sloping Cill
The fabric is cut at an angle. Note only the rectangular portion of the blind can be retracted.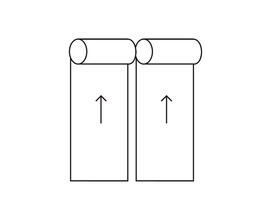 Multiple linked
A single control operates two or more blinds.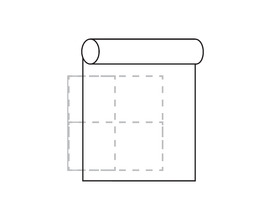 Standard Roll
Conventional configuration. Fabric rolls off the rear of the roller, closest to the glazing.
Reverse Roll
Fabric rolls off the front of the roller, giving extra clearance for window handles or other obstructions.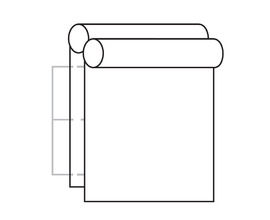 Dual Fabric
Available in twin roller configuration with 2 different fabric types e.g. blackout and screen.
Child Safety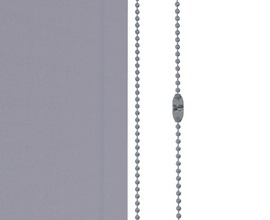 Captive chain break
A device fitted to the chain which comes apart when excessive load is applied. This solution allows you to have chains within 600mm of floor.
Chain retainer
Clear acrylic retainer fixed to window recess. With this solution chains must be shortened to 1500mm from floor.