decor 390 Atria Roller Blind
The decor 390 Atria Roller Blind system is a simple and effective way of shading horizontal and sloping glazing. An innovative spring tensioning system keeps the fabric taut and enables the blind to be drawn at any angle, including vertically upwards.
Enquire Now
Resources
Projects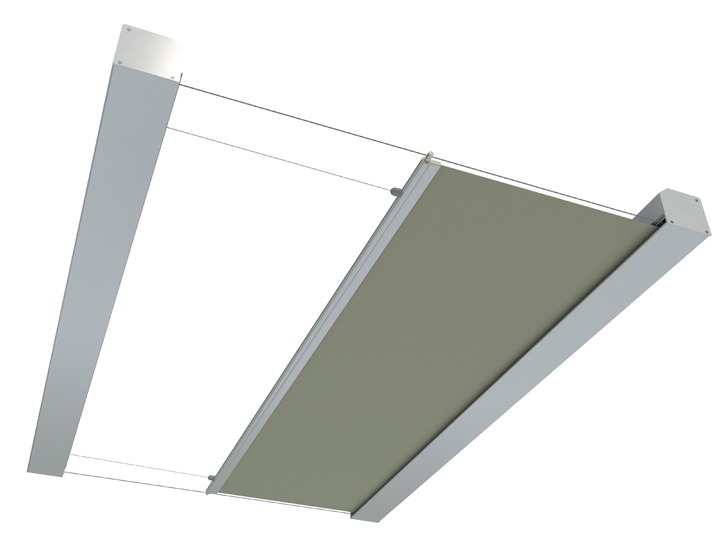 Hard wired motor
240v AC motor with hard wired control circuit as standard for ultimate reliability.
Radio Motor
240v AC motor with hand held or wall mounted wireless control minimises the amount of cabling, making it ideal for retro-fit situations.
Revoshaft
An option for smaller blinds within easy reach, the Revoshaft™ gear operation is a simple solution available with either fixed or detachable handle.
Mounting Options
Recess Fix
The most common scenario for roof lights, north lights, glazed lanterns and atria, the blind is fixed to the sides of the reveal or recess.
Face Fix
For situations where the recess is not deep enough to mount the blind, the decor 390 can be face fixed to the ceiling.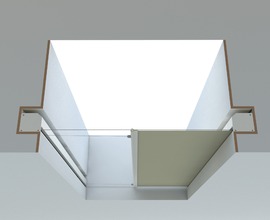 Pocket Fix
Pockets formed in the skylight recess sides can be used to completely conceal the blind when it is open. The pockets should be a minimum of 115mm high x 115mm deep to ensure there is adequate room for installation and maintenance.
Accessories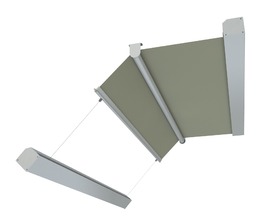 Intermediate Fabric Support
To make the blind change direction of draw, or provide additional support for extra long draw, ideal for a glazed mansard roof or orangery.
Hardware Finishes
White Powdercoated
Custom RAL Powdercoated
Colourful and coordinated.
Configuration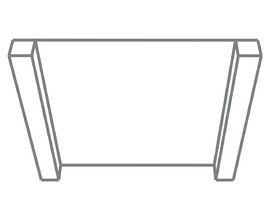 Rectangular
Triangular
The fabric is cut at an angle on one edge. The end has a minimum of 500mm flat.
Bottom up
Blind draws vertically upwards from the bottom.
Angled
Intermediate fabric supports are used to change direction by up to 45 degrees per support.