decor 395 Maxi Atria Roller Blind
The decor 395 is specially designed for large areas of horizontal or sloping glazing like skylights and atria. A superbly engineered tensioned roller blind system, it can draw across horizontally, up vertically, or any angle in between. When combined with fabric support rollers, it can even shade a curved roof, and cover a massive 60 square metres with a single unit.
Enquire Now
Resources
Hard Wired
Classic wall mounted switch as standard for ultimate simplicity and reliability.
Wireless
Available as hand held or wall mounted, the wireless control minimises the amount of cabling, making it ideal for retro-fit situations.
Dry contact
For integrating with BMS or Audio-Visual systems, use a dry contact interface.
Accessories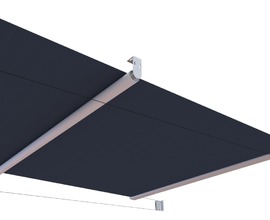 Intermediate Fabric Support
To prevent fabric sagging on draw of over 3 metres, can also be used to change direction by up to 45 degrees, or curving roof applications..
Wire Guides
Stainless steel guide enables wider blinds by supporting the hem bar. Cannot be used where Intermediate Fabric Supports are required.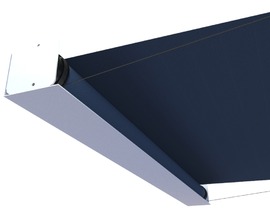 Fascia
Aluminium profile neatly conceals roller and brackets from beneath, and closes the light gap behind the roller.
Hardware Finishes
White Powdercoated
Custom RAL Powdercoated
Colourful and coordinated
System Type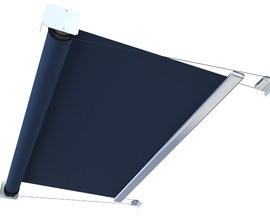 Single roller
On this configuration, the tension cable spools are mounted on the same roller as the fabric. Suitable for blinds of up to 6.5 metre draw.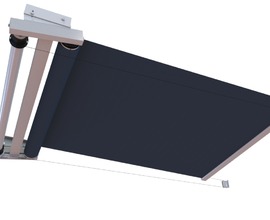 Twin Roller
For blinds with over 6.5 metre draw a twin roller system is used, with one roller for the fabric and a second to take up the tension cables.
Configuration
Rectangular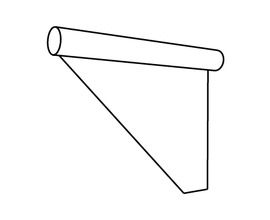 Triangular
The fabric is cut at an angle on one edge. The end has a minimum of 300mm flat.
Trapezoidal
The fabric is cut at an angle on both edges.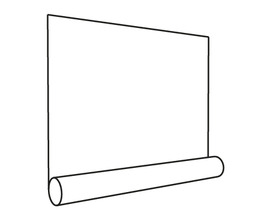 Bottom up
Blind draws upwards from the bottom.
Curved
Intermediate fabric supports are used to change direction by up to 45 degrees per support.