decor 680 Motorised Curtain Track
The decor 680 motorised curtain track represents the latest in advanced motor and track design. This highly capable system is
distinguished by the ultra-quiet motor and innovative electronic controls which allow you to make the curtain open or close by simply pulling on the leading edge
Enquire Now
Resources
Projects
Hard Wired
Classic wall mounted switch as standard for ultimate simplicity and reliability.
Wireless control
Available as hand held or wall mounted, the wireless control minimises the amount of cabling, making it ideal for retro-fit situations.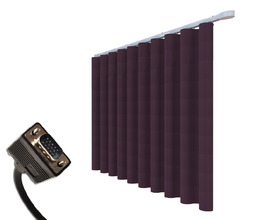 Dry contact input
For integrating with BMS or Audio-Visual systems, the dry contact input accepts low-voltage signals to control the track.
Mounting Options
Top Fixed
Top fix brackets every 500mm attach the track securely to a ceiling or window head.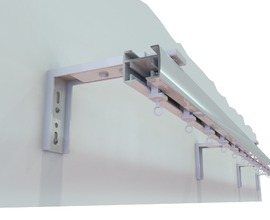 Face Fixed
Sturdy face fix brackets with adjustable projection, for mounting the track to a vertical surface.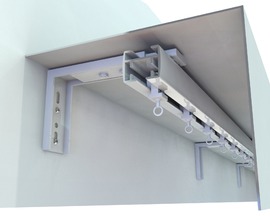 Pelmet
Optional powdercoated aluminium pelmet neatly conceals brackets, track and curtain heading and minimises light ingress.
Hardware Finishes
White Powdercoated
Custom RAL Powdercoated
Colourful and coordinated.
Glider Types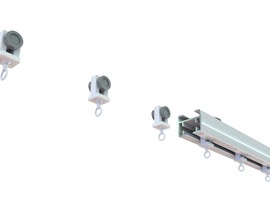 Standard Roller Wheel
Gliders with roller wheels for smooth quiet curtain movement. These gliders suit traditional pencil pleat and pinch pleat curtain headings.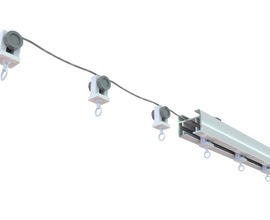 Ripple Gliders
These gliders are linked together and designed to be used with special Ripple curtain headings, to create even ripples in the curtain for a crisp contemporary look.
Motor Position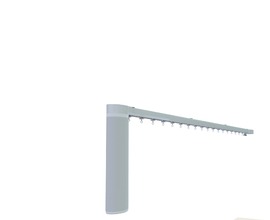 Below Track
Standard Configuration, for easy access and wiring. The motor is hidden behind the curtain.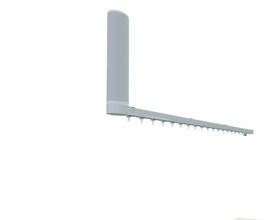 Above Track
Suitable for false ceilings, the motor is completely concealed. Only available with hard wired and dry contact control.
Configuration
Straight
Standard configuration with maximum track length of 10m.
Bent
1 or 2 bends up to 90° angle, with a minimum radius of 300mm.
Curved
A continuous curve with a minimum radius of 3000mm.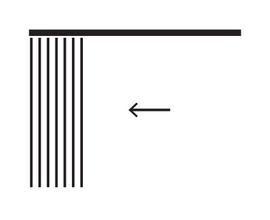 One Way Draw
Entire curtain draws to one side.
Split Draw
Curtain splits into two equal stacks.