SyncroShade® multi-stop chain operated roller blind
All Lined Up
It seems a shame that blinds left at random positions should detract from a stunning façade. Why can't adjacent blinds align with each other? Wouldn't it be great to be able to define a perfect outward aesthetic where the blinds complement the structure's own natural lines? That's what makes the patented SyncroShade® so special. It is a manual chain operated roller blind with an ingenious brake which only allows it to stop in pre-defined positions.
Like Clockwork
Inspired by fine watchmaking skills the perfectly balanced, smooth-running feel of SyncroShade® is created from a combination of the best materials and expert craftsmanship.
A Fine Balance
The largest blinds are a dream to operate thanks to the innovative counterbalanced system at the heart of every SyncroShade® blind. And the blinds can be lowered with a one-touch operation, simply release the brake and walk away.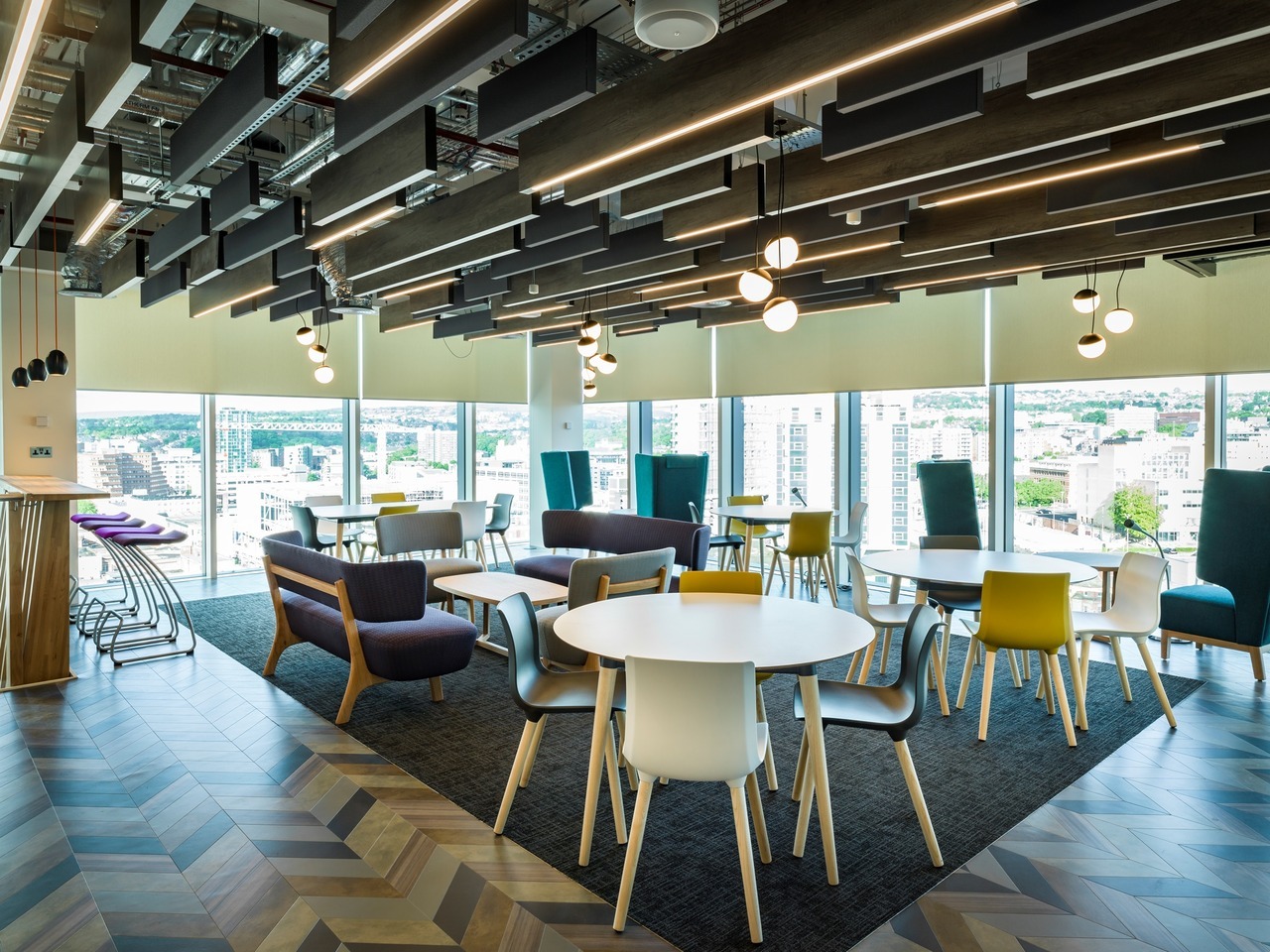 The global multi-disciplinary building design firm Arup took the top two floors of this ten storey office development and engaged Overbury to do the fit-out. This stunning fit out scheme featured the brand new SyncroShade® roller blind throughout. The SyncroShade® system has preset stop positions so all the ...
St Pauls Place