SyncroShade® multi-stop chain operated roller blind
SyncroShade® is a truly innovative manual roller blind system with a patented mechanism which only allows the blind to stop in specific pre-determined positions. This ensures that your building always has a neat symmetrical appearance with all the blinds horizontally aligned. Designed specially for prestige locations where visual appearance and aesthetics are key.
Enquire Now
Resources
Projects
Default Closed
When the operating chain is released the blind automatically moves down towards the closed position.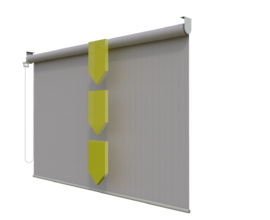 Auto-stop
Configured so that the blind automatically stops at each preset position.
Top Profiles
None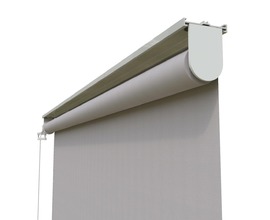 Mounting Profile
For fixing to plasterboard substrates, to spread the operating load across the full width of the blind.
Fascia
A fascia neatly conceals the mechanism and brackets and closes the gap above the blind.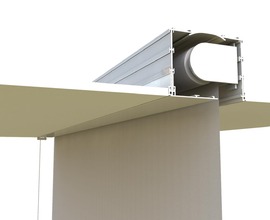 Perimeos
Recess profile for concealing a blind within a ceiling with SpeedClip™ brackets for easy no-drill mounting.
Side Guides and Channels
Without Guides
Wire Guides
Discreet and cost effective stainless steel cable guides the hem bar.
Track Guides
Robust aluminium profile guides the hem bar and minimises the gap between the fabric and the window reveal.
Hem Bar Styles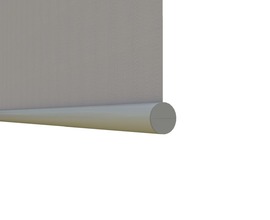 Round Profile
Stylish tubular aluminium profile for a contemporary look.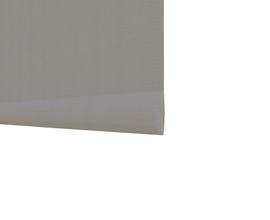 InfinityHem™
Minimalist look with a rigid weight bar concealed within a fabric pocket.
Hem Bar Finishes
Silver Anodised
White Powdercoated
Custom RAL Powdercoated
Colourful and coordinated.
Configuration
Rectangular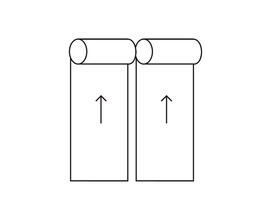 Multiple linked
A single control operates two or more blinds.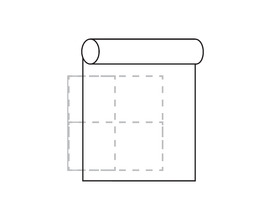 Standard Roll
Conventional configuration. Fabric rolls off the rear of the roller, closest to the glazing.
Reverse Roll
Fabric rolls off the front of the roller, giving extra clearance for window handles or other obstructions.